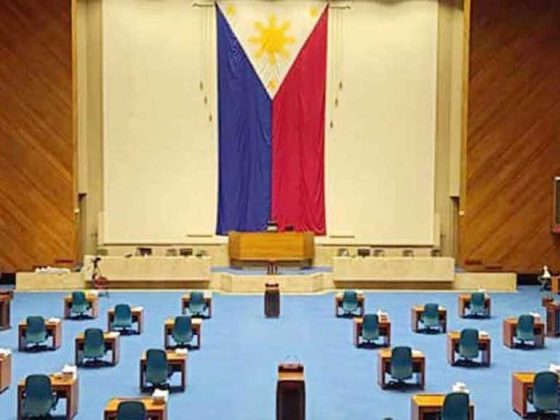 PRESIDENT Rodrigo R. Duterte urged congressmen to prioritize the 2021 national budget amid a squabble over a term-sharing deal for the speakership.
The President, who brokered the term-sharing between Speaker Alan Peter S. Cayetano and Marinduque Representative Lord Alan Q. Velasco last year, met with the two on Tuesday.
Deputy Speaker Luis Raymund F. Villafuerte, Jr. told the ABS-CBN News Channel on Wednesday a deal was reached to honor the gentleman's agreement.
"His request was for the budget to be passed as soon as possible," presidential spokesman Harry L. Roque told an online news briefing in Filipino on Thursday.
An early passage would allow the government to maximize its anti-coronavirus efforts, he said.
Mr. Cayetano on Wednesday offered to quit as speaker, which majority of congressmen rejected in a vote. He said Mr. Velasco was "too excited" to take over the speakership amid legislative priorities.
Before his privilege speech, Mr. Cayetano said allies of Mr. Velasco led a text message brigade asking colleagues not to listen to him.
He said they were meddling in the speakership because they were aiming for key committee positions.
Mr. Cayetano, who was Mr. Duterte's vice-presidential running mate in 2016, said Mr. Velasco would either lose the numbers game or face a coup for being unpopular and seeking to pass the national budget without any changes.
Mr. Roque said the President would respect lawmakers' decision on the leadership because it is an "internal decision." — Gillian M. Cortez