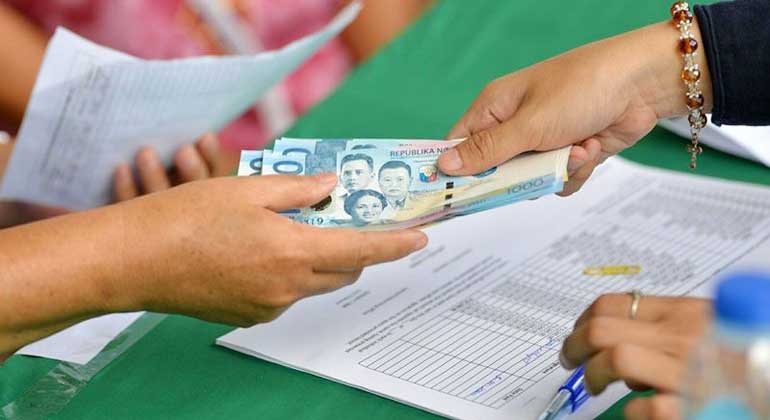 THE DEPARTMENT of Interior and Local Government (DILG) has suspended 89 village officials pending their probe for corruption involving state subsidies to the poor amid a Coronavirus disease 2019 (COVID-19) pandemic.
The mass suspensions were the latest in a series of moves undertaken by the agency to weed out corruption in the distribution of cash aid to the poor, Interior Undersecretary Jonathan Malaya told an online news briefing on Tuesday.
Interior Eduardo Ano on Monday night said his office was investigating more than 400 local officials for administrative charges in connection with the cash aid.
More than 400 people had been charged for corruption involving state subsidies to the poor — the biggest in the country's history — during the pandemic, DILG said last month.
Corruption charges were filed against 203 local government officials, 102 village and city staff and 132 civilian co-conspirators, Interior Secretary Eduardo Ano had said.
Most of the respondents faced charges involving graft and violations of the so-called Bayanihan to Heal as One Act and a law on reporting communicable diseases.
Police had also investigated 336 cases and filed 240 complaints at the Justice department. Police are probing 626 more officials, DILG said at that time.
Fifty of the cases were filed in the Soccsksargen region in Mindanao, 40 in Western Visayas, 33 in Central Visayas, 30 in the Calabarzon region, 26 in Eastern Visayas, 24 in the Davao region and 21 in Metro Manila.
There were also 16 cases in the Bicol region, 14 in the Southwestern Tagalog region, 15 in Ilocos, 14 in Cagayan Valley, 12 in Northern Mindanao, 12 in the Caraga region, 10 in the Cordillera Administrative Region and two in the Bangsamoro Autonomous Region in Muslim Mindanao (BARMM). — Gillian M. Cortez