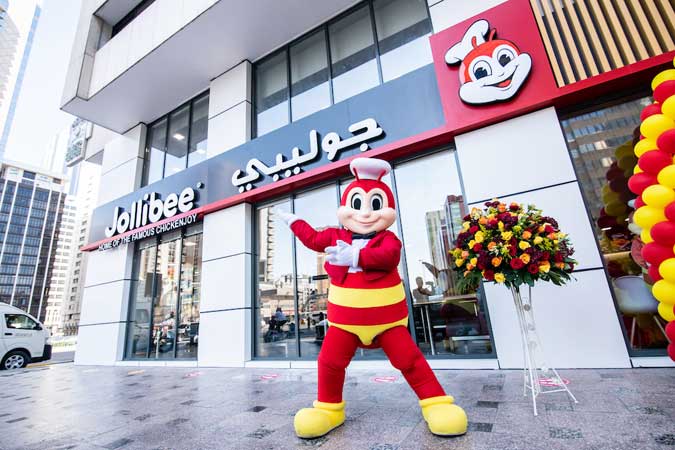 JOLLIBEE Foods Corp. (JFC) continues to expand its overseas footprint with the opening of a new store in Abu Dhabi.
In a statement on Monday, the fast food chain operator said it recently began operations at its 48th store in the United Arab Emirates. It is located on Hamdan Street, one of the busiest streets in Abu Dhabi.
"We are truly grateful for the constant support of our customers in the Middle East… We are excited to serve more of our fellow kababayans and local customers as we sustain our growth and expansion in the Middle East," Dennis Flores, JFC president for Europe, Middle East, Asia, and Australia, said in the statement.
JFC said the store already exceeded sales targets by more than 40% as early as its first three days of operations.
"While we continue to have the support of Filipinos in the Middle East, we are also increasingly seeing more locals and migrants of other nationalities coming to our stores, and this shows that we are gaining traction amongst the mainstream market thus further increasing our customer base," Mr. Flores said.
Jollibee currently has stores across United Arab Emirates, Saudi Arabia, Kuwait, Qatar, Bahrain and Oman, boosting its global footprint of more than 1,400 stores.
In a statement last week, JFC said it opened 180 new stores in the nine months through September, of which 132 are located overseas.
The company posted an attributable net loss of P13.54 billion during the period, reversing last year's profit of P4.18 billion, as sales remain slow due to coronavirus-related lockdowns across the world.
JFC shares at the stock exchange picked up P6.30 or 3.31% to close at P196.50 apiece on Tuesday. — Denise A. Valdez