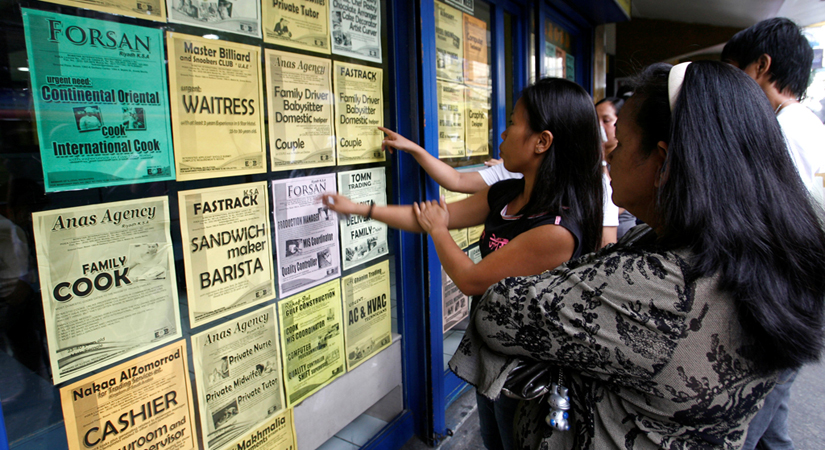 By Denise A. Valdez, Senior Reporter
MORE Filipinos are looking for jobs online during the coronavirus pandemic, but companies are offering fewer opportunities because of uncertainties brought by the crisis, online job hunt platform JobStreet found in its data.
In a media briefing on Tuesday, JobStreet said the job ads on its platform dropped by more than half in the past months of the quarantine. From 100,000 jobs on its website every day before the pandemic, the figures hit as low as 30,000 jobs during the height of the lockdown.
On the other hand, applications for job listings have grown by about five times, from an average of 50 seekers per ad pre-pandemic to 300-400 applications per ad at present.
"We have very little number of jobs compared to pre-pandemic, and more people looking to augment or looking for new jobs," Philip A. Gioca, country manager for JobStreet in the Philippines, said in the briefing.
"In the past, before the pandemic, we had a very good number of jobs that are available in the market. We were able to get those from our hirer partners because they were expanding and the economy was doing so well. Unfortunately, when the pandemic came, they had to do a lot of things," he added.
A primary concern during the pandemic is how businesses can keep operating while the economy has fallen into a recession. To many, this means having to cut salaries or reduce manpower, but in worst case scenarios, closing shops, Mr. Gioca said.
The Philippine government reported a 10% unemployment rate in July 2020, lower than April's record-high 17.7%, but nearly double July 2019's 5.4%. That means there are about 4.57 million unemployed Filipinos during the period, 88% higher than 2.44 million in July 2019.
"Given those situations, people would look for another job to augment their financial situations. Good thing that we were able to encourage our partners to actually give more jobs for part-timers. Second, they opened up not only for those with experiences, but also fresh graduates… These, in a way, augmented those who were displaced," Mr. Gioca said.
He also noted the salary for job listings declined between 20% and 50%, but people were willing to agree to it rather than have no job at all. "The promise of management is that it will go back to the normal rate when operations stabilize," Mr. Gioca said.
But on the bright side, job listings have improved to an average of 44,000 ads a day over the past three months. It is still lower than pre-pandemic's 100,000, but better than 30,000 in the early months of quarantine.
"It signals to us that companies are expanding and are trying to open up. Hopefully, it gets sustained. That's why in the recent survey that we did, we see hirers remain very positive in the next six months," Mr. Gioca said.
JobStreet currently has about 27,000 partner hirers on its platform. It recently launched a new mobile application to accommodate more job seekers and hirers.
The top jobs on JobStreet at present are in the fields of education, customer service, clerical and administrative support, security and protection, information technology, healthcare, finance and general accounting, general work, computer networking, and sales.