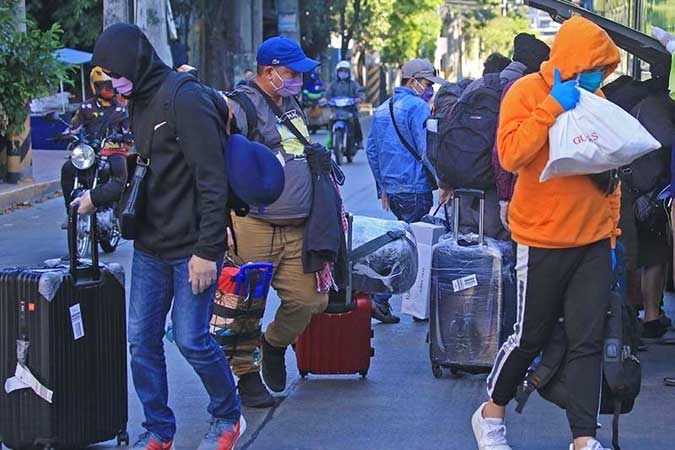 THE National Economic and Development Authority (NEDA) said the contraction in overseas Filipino worker remittances this year could be "much lower" than previously forecast after strong inflows in September.
NEDA Undersecretary Rosemarie G. Edillon said the agency is taking the view that the drop in remittances could be less than the 2% assumption adopted by the Bangko Sentral ng Pilipinas (BSP).
Remittance inflows rose 9.3% year on year to $2.601 billion in September, reversing the 4.1% decline seen the month before. On a month-on-month basis, remittances grew 4.8%.
In the nine months to September, remittance inflows fell 1.4% to $21.886 billion.
The BSP's projection of a 2% drop is itself an upgrade over an earlier forecast of a 5% contraction.
"We think it will be much lower than (the BSP's forecast) because it has actually turned positive… So overall, we're probably looking at less than 2% contraction (this year)," Ms. Edillon said at an online briefing Wednesday.
She said health workers overseas are expected to retain their jobs during the pandemic as they are deemed essential to their host countries' economies.
Remittances are typically counted on to drive household spending in the Philippines but layoffs and business closures overseas at the height of the pandemic had raised the possibility that remittances could drop off severely.
The steepest declines were reported in April and May, when inflows declined 16% and 19% year on year, respectively.
"Right now, we are seeing a reversal in the trend in terms of our remittances," Ms. Edillon said. — Beatrice M. Laforga