The vinyl record broke a record during the pandemic.
That's quite a tongue twister but it's true! For the first time in 34 years, vinyl record sales have surpassed CD sales and it's not just by a slight number— it is almost twice as CD sales during the first half of 2020. Vinyl records earned $102 million more than CDs! While this may not really come as a surprise for those who are closely monitoring the industry, this overtake just makes it clear that vinyl is definitely back in the game and it will stay in the game forever.
Many artists have now included vinyl records to their releases because fans actually buy them. Besides, custom vinyl record pressing is not really as tedious as it once was.
Plus, they're undeniably the coolest format in releasing music. There are so many ways to make snazzy vinyl records nowadays that musicians have a grand time experimenting with the design. There are custom vinyl records with creative shapes, splatter vinyl records, and some even have blood and ash for artists who really want to push the envelope.
The vinyl revival has brought with it many special vinyl releases even during the pandemic.It's hard to decide the best ones but we'll try based on our #1 criteria which is: How much you want to own this vinyl even if you are not a fan. Here's our top five:
#5 Caroline Polachek- Pang
Pang is the debut studio album by American singer-songwriter and producer Caroline Polachek. The crystal clear vinyl has gold streaks and comes with a giant poster. Royal and badass at the same time, just like Caroline. One of the best feel-good albums I've discovered this year.
#4 The Weeknd- Beauty Behind The Madness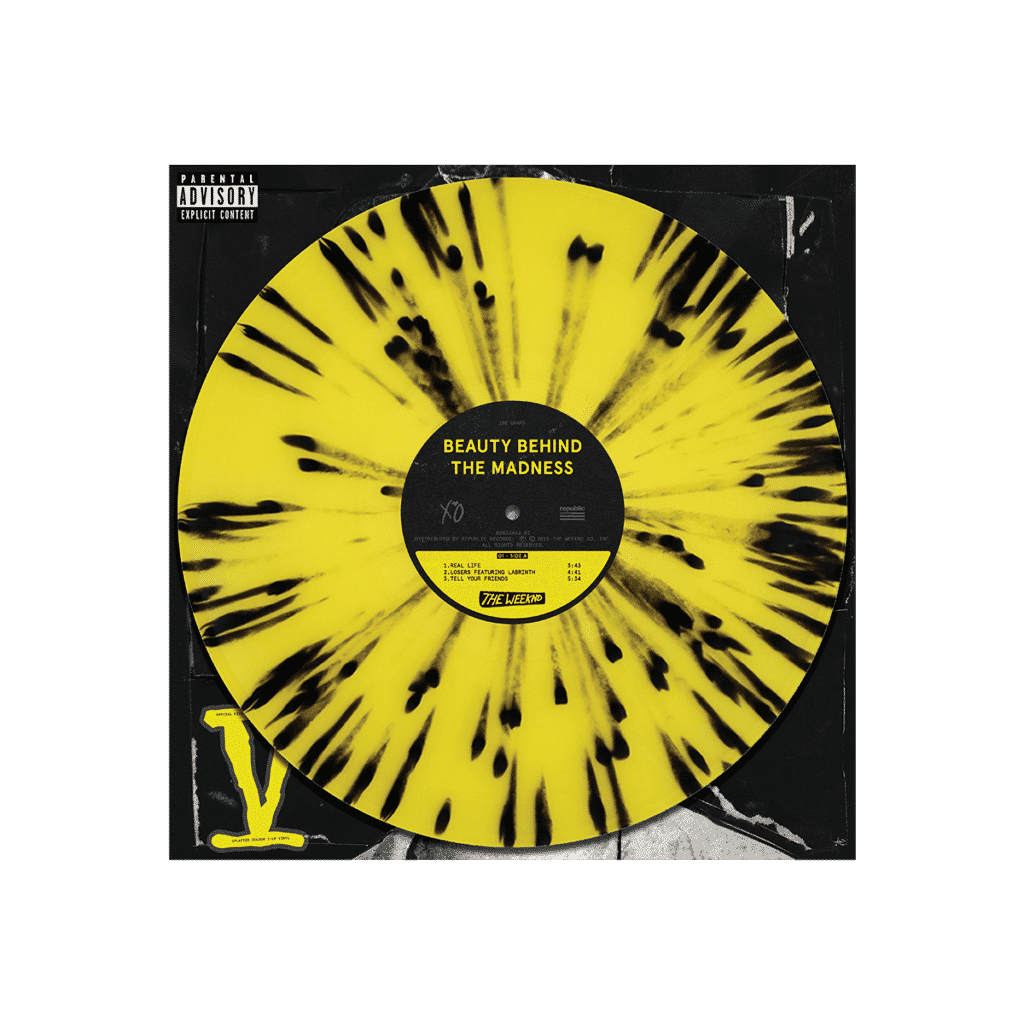 The black splatter against the bright yellow vinyl is enough to make this record stand out. This is The Weeknd's number one album. The Weeknd teased us on this one by only pressing a limited number of records and selling it exclusively on his webstore. Of course it's sold out!
#3 Poppy- I Disagree
  I Disagree is the third studio album by Poppy, released in January via Sumerian Records. The artwork of the vinyl jacket and label is a little freaky and a little cute which totally matches the personality of Poppy and her badass pop tunes. The translucent vinyl record highlights the bloody red splatter. Totally something you'd like to listen to and show off to friends (when they visit you after the pandemic, that is).
#2 Pale Saints – The Comforts of Madness (30th Anniversary)
   A little too pretty! The psychedelic artwork matches one of the best shoegaze bands– a little kitsch, a little trippy. The clear vinyl complements the colorful artwork perfectly, making this one cool record to be on your shelf even if you don't know a single Pale Saints song.
# 1 The Grateful Dead: The Story of the Grateful Dead
Just look at this handsome eight-LP set and you'll know why it's our #1 choice! The colors of the records and the jackets just pop. It's full of life which is ironic because it's from a band named Grateful Dead. It contains a pocket history of the band for the new fans or the hardcore ones who just can't pass up on anything Grateful Dead throws their way. You can make that one Grateful Dead grin from ear to ear if you give this vinyl set to them but they better be truly special because it costs a whopping $449!
 With vinyl releases as lovely as these, it is not a wonder that more and more people are buying vinyl records these days.